Our purpose is to provide a world-class, low-carbon environment for business success.
The first 5 years of the Enterprise Zone has seen good progress on delivery of key infrastructure and new employment space, particularly on Exeter Science Park and Skypark.
Vision
We will build on the foundation and accelerate the growth of the Enterprise Zone with 'clean growth' development extending across all four sites with further investment in infrastructure. We are developing long-term partnerships to drive growth and jobs, as we continue to update travel, energy and technical infrastructure to remain 'best in class'. The area will become a thriving business hub, as employment opportunities are realised with a legacy of long-term business success.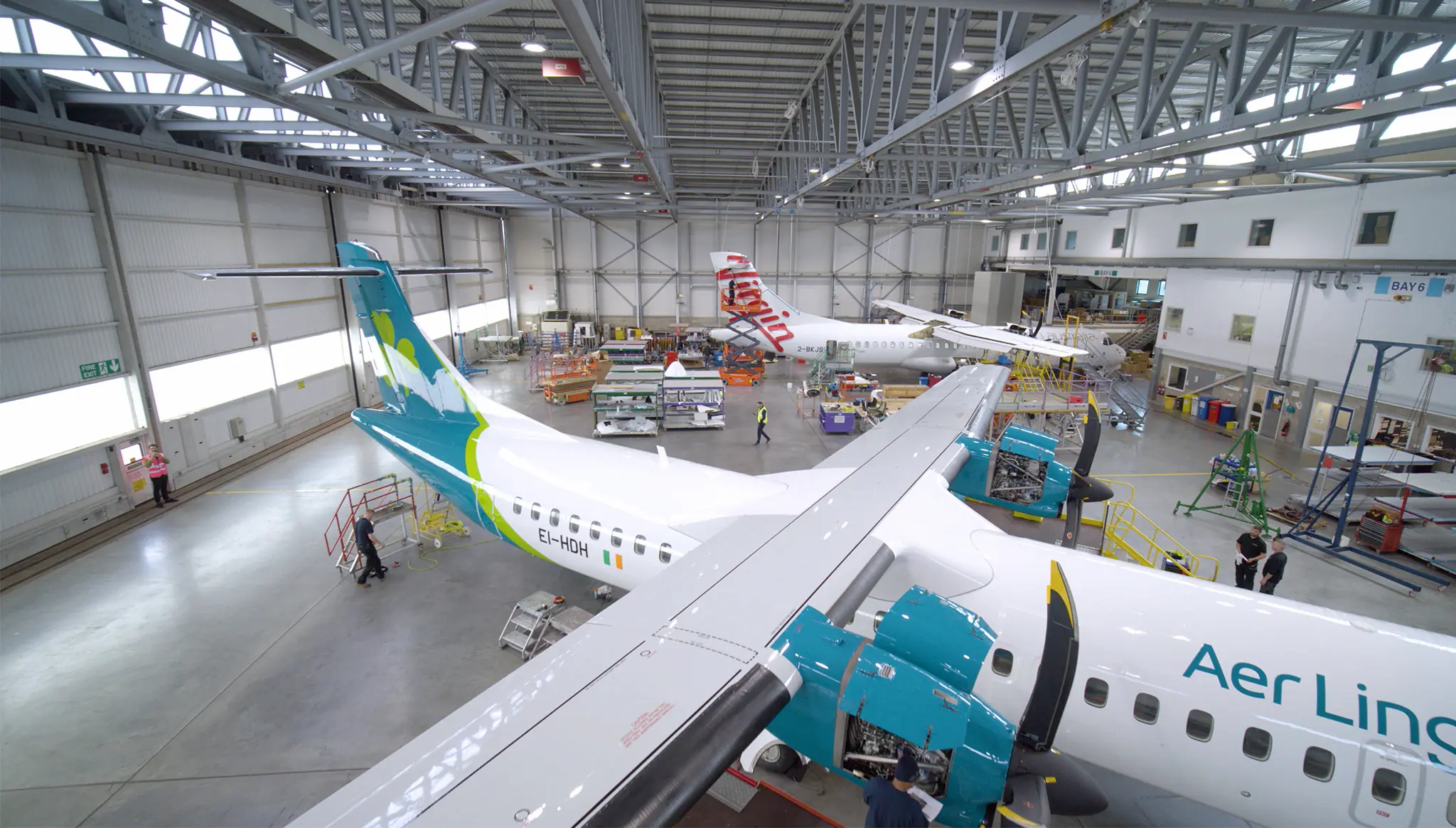 Timeline
2011

Redhayes Bridge: a twin-arch bowstring bridge with an 82-meter span, Redhayes fulfilled the need to connect major development to the east of Exeter into the city's sustainable transport networks. Upon opening, the bridge re-established a local travel corridor that was severed when the M5 motorway was built around 40 years ago.

2012

Skypark Energy Centre was the first building to be completed at Skypark. It serves as the energy hub for a district heating network that will provide a sustainable source of energy to businesses at Skypark and homes at the neighbouring community of Cranbrook.

2013

£9m Clyst Honiton bypass opened, including an 80 metre tunnel constructed to meet aviation safety standards as the road passes under the end of the runway of Exeter Airport.

2015

The Science Park Centre is the first building to be completed at Exeter Science Park. The Centre, which is a multi-tenanted, managed workspace, was purposely built to provide flexible solutions to help science and technology businesses grow – in particular through the design of its space, facilities and business and technology support services.

Cranbrook's new train station opened, linking Cranbrook to the city of Exeter and London Waterloo. It can take as little as 12 minutes to travel from Cranbrook to Exeter city centre.

2017

The Exeter and East Devon Enterprise Zone launched with four complementary sites: Exeter Science Park, Skypark, Power Park and Cranbrook town centre.

The first building in Cranbrook's town centre opened, as the very welcome Cranberry Farm pub!

2018

The Tithebarn Link Road opened. It links Exeter with East Devon as an alternative route avoiding M5 Junction 29. It connects Exeter with the Exeter and East Devon Enterprise Zone, including the developments of Cranbrook, Skypark and Exeter Science Park. The route includes a 60 metre span pedestrian and cycle bridge alongside the existing bridge just north of Junction 29 of the M5.

2020

The Future Skills Centre opened its doors with Exeter College at the helm.

Upgrade to Moor Lane roundabout on the edge of Exeter was completed, providing improved journeys and boosting economic growth. The £2.2 million scheme to improve the roundabout, near junction 29 of the M5, added an extra lane from the direction of Sowton Industrial Estate.

2021

The Ada Lovelace building opened at Exeter Science Park. The £6.6 million zero-carbon office and laboratory building will meet growing demand for space from STEMM businesses.


The park and change site near Exeter Science Park opened enabling people to travel into the city or the Exeter and East Devon Enterprise Zone by bus, bicycle or car sharing.


Tunnelling under the M5 took place to enable the district heating sub-station at Monkerton to be supply customers in Monkerton, West Clyst and Exeter Science Park.


The first hybrid electric flight trials took place from Exeter Airport. Ampaire, a leader in electric aviation, led a consortium to test regional electric aviation transport.

2022

Long Lane access improvements and Silverdown Link Road are opened, thanks to £1.1m investment from Exeter and East Devon Enterprise Zone.


£5m George Parker Bidder building opened at Exeter Science Park. Built to net zero carbon standards and supporting more than 100 jobs, the 14,000 sq ft facility provides office and laboratory space for maturing science, technology, engineering, maths and medical (STEMM) businesses.


A Local Development Order was adopted on Power Park, giving planning consent for up to 26,000 sqm of industrial development.

2023

Cranbrook town centre development began.

Relocating from 10 separate sites, Stovax Gazco's new 18,580 sq m premium, sustainable space opened to facilitate the expansion of manufacturing and business operations under one roof.
Values:
Catalyst:
We provide a location where change and growth can happen. We support businesses to accelerate change.
Ambitious:
We change perceptions of what is possible. We support businesses to fulfil their potential.
Sustainable:
We put the environment at the heart of the economy. We support businesses to deliver clean growth
Innovative:
We are investing in a low carbon future. We support businesses to push boundaries and create new solutions.
Quality:
We offer the opportunity to be world-class. We support businesses with the environment, services and connections they need to be market leaders.