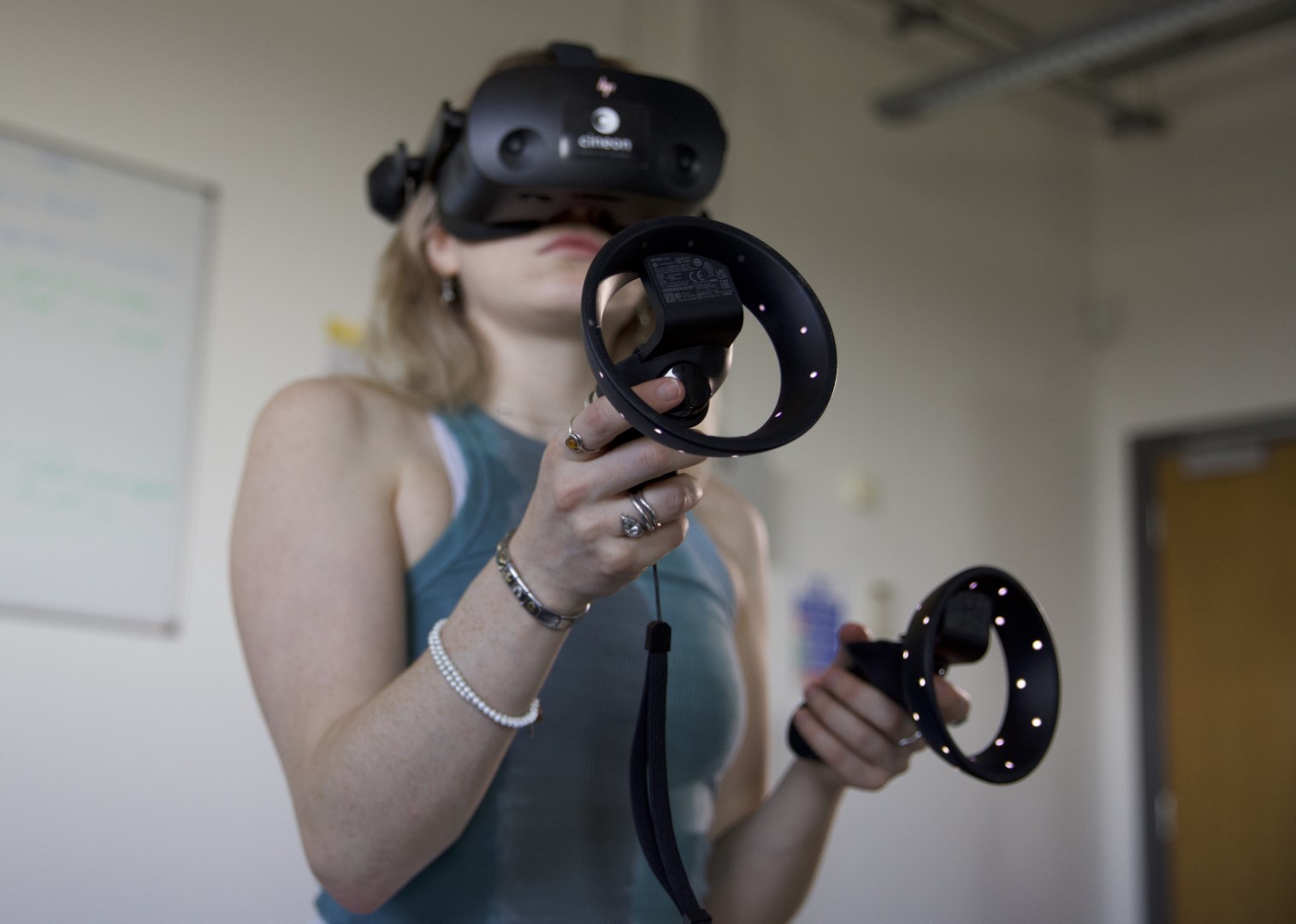 Health tech will save millions: Cineon use artificial intelligence (AI) and eye-tracking to create a range of Virtual Reality (VR) training and therapies that can adapt to the psychology of the user and hence lead to improved outcomes. Psychological states such as stress and anxiety can be identified by using Cineon's 'PAVE' software which stands for Psych Adaptive Virtual Environments. Cineon's expertise comes from many years of research in sectors such as aviation and the military. In health settings, they are working to save millions of pounds each year through missed MRI scanning appointments caused by anxiety. Hospitals put patients in a virtual environment that replicates the clinical environment in order to monitor their anxiety levels and provide gradual exposure to settings they find stressful.
Cineon continue to grow at Exeter Science Park, which has the capacity for businesses to grow on an organic basis. There are many benefits of being at the Science Park including a great customer experience with high spec facilities such as the café and meeting rooms, which customers expect from a tech company like Cineon. There are lots of associated benefits of being there: support from SET squared with expertise and advice on site. The watercooler conversations are invaluable because there are lots of companies similar to Cineon so sharing experiences and problem-solving is hugely useful.
Cineon has around 8 staff with a mixture of PHD researchers and software developers, specialists in virtual reality (including game designers). Staff come from around Devon but not many drive to work because they use public transport or cycle due to the accessible network around and from Exeter.
Toby de Burgh, CEO, said:
It's perfect for us – literally just off the motorway so it's very easy for our customers to get here, as they come from all over the world.

As Cineon received Innovate UK funding, our future plans are to progress our software towards clinical trials and broaden its use in different areas of the NHS. It's a 2 year development scheme which will make it more widely applicable.