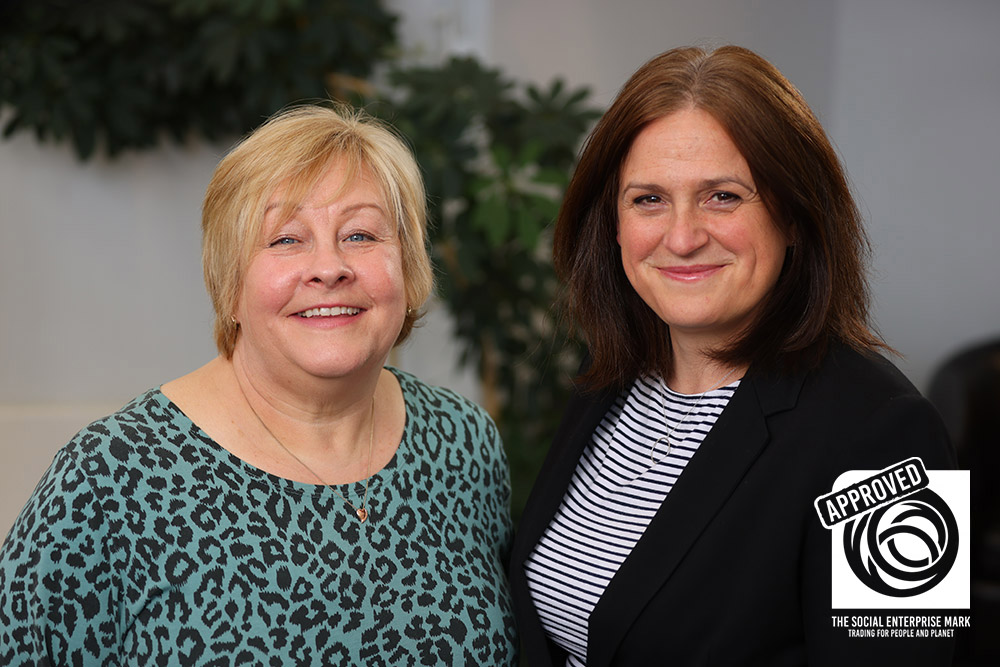 The Road to the Social Enterprise Mark…and beyond!
Cosmic is a social enterprise specialising in digital skills training, IT technical support, and website development. It promotes digital inclusion by ensuring that everyone has the support and skills necessary to use digital technologies effectively. They provide assistance to both people and businesses to gain confidence and aptitude in using technology to improve productivity, boost their careers, and stay connected in a digital world.
From their beginnings in 1996 as a group of youth workers and community champions providing an internet café for young people in Ottery St Mary, Cosmic have grown to a team of 50 who deliver projects across the South West.
Cosmic was the first holder of the Social Enterprise Mark back in 2009 when it was in its pilot phase in the South West ahead of the national and international roll-out. Every year since, Cosmic has submitted annual returns evidencing their impact and continued adherence to the criteria, with a full review and assessment every 3 years. The process of assessment is rigorous and involves a fully independent panel who review evidence to ensure full compliance with the criteria.
The Social Enterprise Mark is the only accreditation to independently assess organisations against sector-agreed criteria to provide a guarantee of a commitment to trading for the primary benefit of people and planet. The Social Enterprise Mark is designed for genuine social enterprises committed to demonstrating their credentials by standing up to the scrutiny of external assessment, earning the recognition and credibility this bestows. This criteria includes evidence of the legal document clearly stating this commitment, plus being able to demonstrate how impact is achieved in an annual report or statement.
Cosmic are proud to have earned their Social Enterprise Mark, and present an annual report to show their social impact, as well as evidence demonstrating progress on their environmental impact aims. The accreditation features as a central part of their promotional and marketing work to demonstrate their credibility and evidence their values.
Their Joint CEO, Julie Hawker, is an Ambassador for the Mark and regularly contributes to national and international meetings to promote the benefits and experiences from Cosmic and encourage others to gain the accreditation and build the network. Julie has a passion for social enterprise and for evidencing this level of credibility. She said "Having successfully grown Cosmic as a leading social enterprise it is essential to differentiate our business model and demonstrate that we do what we say!"
Cosmic is currently exploring the benefits of gaining additional accreditations, such as B Corp status. "There are some clear similarities and some major differences too, particularly in terms of ownership models and the utilisation of profits. Cosmic is very clear that our model supports 100% of profits being reinvested in our impact, and so it's vital that is represented in the branding and all of our communications," said Julie. "Cosmic will continue to review the opportunity offered by accreditation with the BCorp standard (and others over the years ahead) to identify those which meet our requirements best.